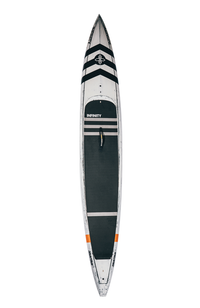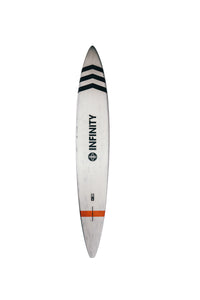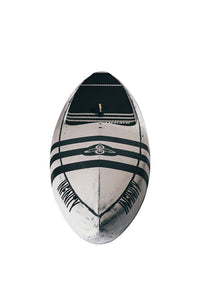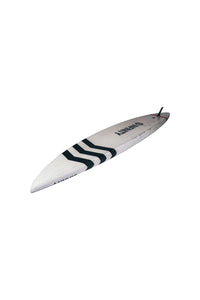 THE DOWNTOWN
Regular Price

$2,995.00
Sale Price

$2,995.00

Regular Price
Unit Price

per
Don't miss this
Details
Downwind / Open Ocean / Choppy Waters and Bumpy Lakes
Stable, fast gliding and very maneuverable in the bumps. We took this feedback and kept with the same bottom design concept but updated the smaller design features.
First, we moved the entire cockpit further back to create more volume and a better placed recovery volume. The nose got refined and added more curve from the bottom up creating more kick in the front for larger swells. Also, a slightly softer entry in the nose simply for forgiveness in cross-swell. High volume nose makes this board incredible upwind and into the chop.
This "flat deck" design makes this board a pleasure to paddle in most conditions and has become many peoples all around premium utility board. It ticks the boxes from basic flat water paddling, bumpy lakes and ocean, and of course it flies down wind.
Construction
Sizes
Flatdeck
14' x 24" x 270L
14' x 25.5" x 287L
14' x 27" x 312L
Dugout
14' x 23.5" x 278L
14' x 25.5" x 296L
14' x 27" x 313L
Video